03 Jun 2016 / NAFC
Walk Like A Warrior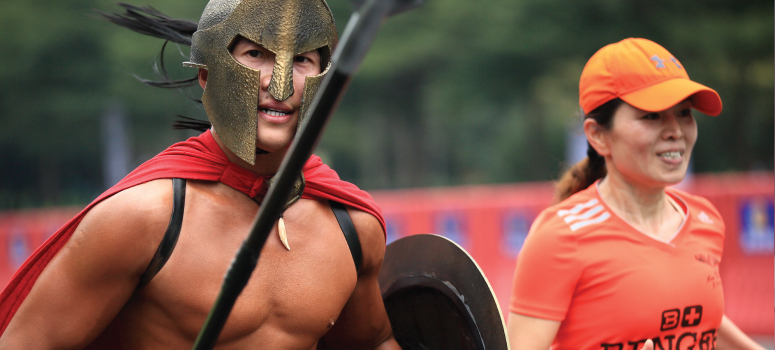 Before progressing exercises too quickly, trainers need to teach clients how to walk. Learn to walk like a warrior and teach others to do the same. In determining mobility and stability variables, performing squat or lunge tests can be very useful tools. But, don't overlook the simplest and perhaps the most functional movement performed every single day: Walking. Here are a few questions to ask during this simple walk test:
Are there limitations in joint mobility and/or stability?
What happens as they prep for push off?
How does the heel strike the ground?
Does the foot evert (roll in) or invert (roll out)?
Are the hip, knees and feet moving in an integrated fashion?
Is there efficient movement patterning?
Are compensation patterns taking place? If so, how?
Does the client report any areas of sensation or pain when walking?
For optimal function and performance, assess clients from the ground up using a proper Gait Analysis. This analysis can be performed informally when the client walks into the room and more formally as they walk on a treadmill. While they walk, watch closely to the way they move. Ask, are they applying NAFC ANSER™ to every day applications?
02 Jun 2016 / NAFC
Get On Your Feet Understanding the Kinetic Chain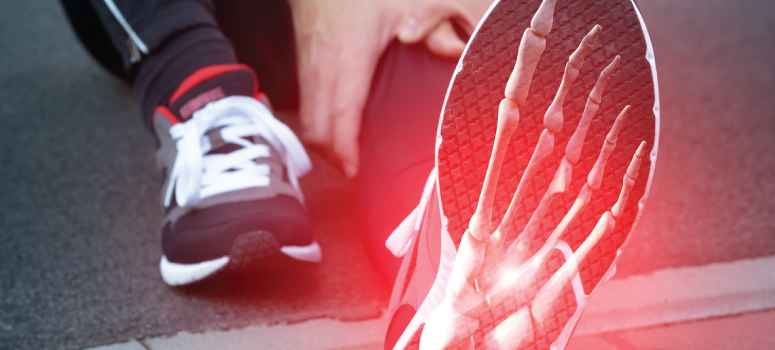 Be smart and get on your feet!
Learn more about the human kinetic chain and learn more about your clients' unique footprints. Whether training clients to jump, squat or run, it's important to understand each person's unique foot type.
The human foot is designed for movement and possesses an innate ability to absorb shock. For example, studies show that seniors who have strong feet report less falls, and understanding the mobility, stability and strength factors can greatly improve overall functional movement.
By simply observing how a person moves while walking or 'in gait', fitness professionals can gain insight into clients' movement and compensation patterns. This insight can be extremely useful when designing a custom program best suited for the client. When observing gait, it is important to understand that:
The human body is a kinetic chain. The joints, ligaments, muscles, and soft tissues are all connected. This means, moving creates a chain of events that causes movement and activation in other areas of the body.
The kinetic chain is not just how the hip influences the knee, which influences the ankle, which influences the foot. It should be observed as all encompassing.
So, when looking at a client, it is important to consider the "whole" body as a complex, integrated system that functions to adapt and to survive, and this system is supported by the feet; the body is a sophisticated machine.
1