NAFC NewsBlast - August 2017 | Ed 2
Making Yoga and Pilates Accessible
References Credits: NAFC Foundations of Movement Mat Pilates, NAFC Yoga200™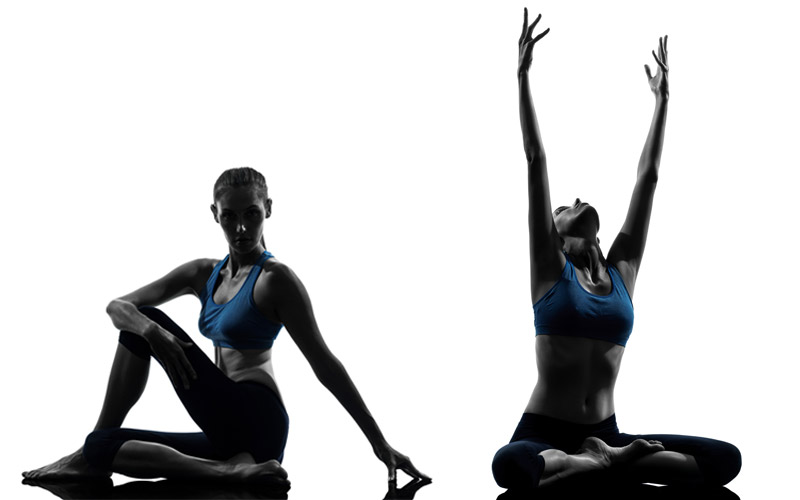 Copyright: Ostill / 123RF Stock Photo


How to Bend Safely and Effectively
The human body is designed to move. In daily life activities, we bend, reach, grab, pull, twist and turn. In modern society, most spend much of their day seated with the spine rounded and front body compressed. Driving cars, typing, texting, writing, eating and many other modern tasks cause shoulders to round forward and the upper back to round. Over time, this can lead to kyphosis.
Kyphosis is identified by an excessive rounding (hunchback) of the spine in the thoracic region and a forward head carriage. Backbends assist in slowing, stopping and reversing kyphosis. Backbends, when performed correctly, can help improve posture by strengthening the muscles of the spine and shoulders.
Backbends can be energizing and uplifting. While they can be beneficial for enhancing the health of the spine, participants with certain conditions should avoid backbends. Common misalignments involve compressing the lower back by overarching the lumbar spine, and/or splaying the knees and feet outward (thighs externally rotated).
Backbends should be entered and exited methodically, with care and caution. Very flexible participants may tend to "throw" themselves into deep backbends, exposing them to greater risk of injury. On the contrary, stiffer participants may try to force themselves into a deep backbend that they are not yet ready for. (NAFC Yoga200™).


Pro Tip: Follow deep backbends with a soft transitional pose, such as a Spinal Twist or Happy Baby, before adding counter-poses such as Supine or Seated Forward Fold.
Learn more about how to safely and effectively enter and exit deep backbends. Always apply safe sequencing and be prepared to offer modifications for Locust, Cobra, Upward Facing Dog, Bow, Camel, Wheel poses during yoga, as well as Bridge and Swan in Pilates. With NAFC's Foundation of Movement and Yoga200™, we've got your back!


Written by: Tammy LeBoss, The FitPro Foodie

---