01 Oct 2017 / NAFC
NAFC NewsBlast - August 2017 | Ed 2
How to Safely Twist in Yoga, Part 1
Written by: Tammy LeBoss, The FitPro Foodie
Sources: NAFC Yoga200™, Bandha Yoga (Dr. Ray Long)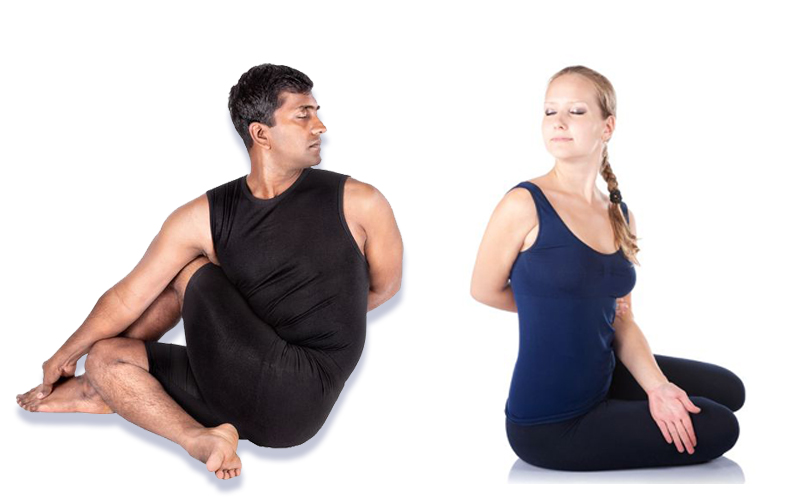 Copyright: byheaven / 123RF Stock Photo


The Benefits and Strategies of Twisting
"Asana is not a panacea or a cure-all. In fact, if you do it with ego or obsession, you'll end up causing problems." —Glenn Black. (NY Times, 2012)
When it comes to twisting in yoga, all too often most people tend to move too quickly into a pose. For many, the goal involves achieving the right shape when it should involve entering the shape safely. Can you recall the last time you attended a yoga class and the teacher cues to 'go as far as you can' in a Crescent Twist or a Revolved Triangle? Without considering the muscles involved, we aim for the goal of going 'too far and too fast' into the twist.
For many, this could be the reason for their low back pain. According to Dr. Ray Long, a yoga teacher and orthopedic surgeon:
"Many of us are (already) primed for low-back pain in general. For starters, as we age, it's estimated that a whopping 90 percent of Americans develop degenerative disk disease, a condition in which the intervertebral disks dry out and lose height. This can lead to stiffness and low-back pain, which tend to worsen over time. Then, there's the fact that somewhere around 40 to 75 percent of the population has some type of asymptomatic (painless) herniated disk. These disk deficiencies limit the spine's mobility, which can make twisting—a movement that demands both agility and spinal flexibility—potentially more painful."
However, when done properly, twists have the potential to help our low back feel great. Benefits of twisting also include:

Opens the spine, chest, and back
Strengthens and tone abdominal core and back muscles
May aid in detoxification and digestion
Increases blood flow and oxygen
Prepares the body for deeper inversions and backbends
May help to counteract degenerative disc disease
Prevent low back pain by understanding the anatomy of twists. Cue students to support the action with proper muscular engagement, and apply an understanding of internal and external levers.
Regarding the use of levers, NAFC Yoga200™ Interactive adds,
"There are 2 ways the body twists: Internal leverage- are the muscles of the body that we use to take our body into a specific range of motion. The transverse abs and oblique muscles function as the primary internal levers in a twist. External levers are forces that assist in taking a range of motion deeper, beyond the range of the internal levers. For example, in a chair twist, the external leverage of the arm pressing against the thigh and the hands pressing together generate energy to twist the body deeper into the pose."


Pro Tips: Instructors can help students fully realize their full range-of-motion using their muscular structure, or internal lever. And then once that is achieved, add depth to the twist using external leverage.
Have fun making the experience a gradual process. For optimal safety, cue them to twist using muscles first and then deepen the twist by using an outside leverage. Also, learn more about proper warm-ups, cool-downs and safe and gentle transitions.


Written by: Tammy LeBoss, The FitPro Foodie

---
20 Sep 2017 / NAFC
NAFC NewsBlast - August 2017 | Ed 2
The Best Way to Safely Transition in Yoga
Written by: Tammy LeBoss, The FitPro Foodie
Sources: NAFC Yoga200™ Interactive Manual, The New York Times, and Yoga Alliance.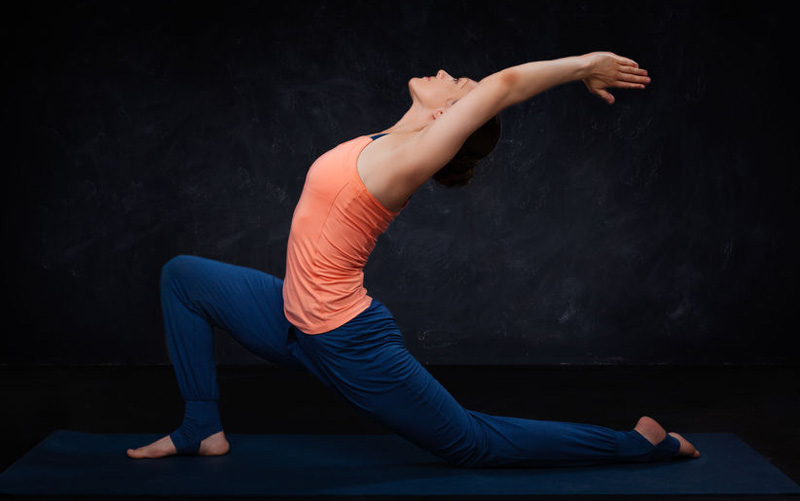 Copyright: dimol / 123RF Stock Photo


Avoid This Common Mistake
Did you know that September is National Yoga Month? Help us to celebrate this event by spreading the word about NAFC Yoga200™'s mission: Make yoga accessible for all. One way to do this involves removing the frills and bringing people back to what's really the science of yoga. 
The ancient practice of yoga has been misunderstood and misinterpreted by many. The practice of yoga has grown rapidly in the United States and popularity is growing exponentially. A recent study conducted in 2016 by Ipsos Public Affairs on behalf of Yoga Journal, reports an estimated 36.7 million Americans are participating in yoga. This number is a dramatic increase from 20.4 million in 2012. While some 'gurus' have touted its wide-ranging benefits, other teachers and health professionals have raised more interesting questions. These questions have to do with increased reports of injury, nerve damage and even stroke. Wonder why? You may learn more in this New York Times article, published in 2012: Article Link
To continue the conversation, we want to highlight the safety and efficacy of yoga. This month, look for more on how to build on safe transitions, the best ways to twist safely, and as a bonus-a quick list of yoga poses to approach with extreme caution when dealing with the general population.


According to NAFC Yoga200™
"Transitions are one of the most common places for injuries to occur, and as such these should be mindfully crafted throughout the full flow of the class. Pose transitions should almost always be taught within the same category of poses with a few exceptions. For example, a transition from Warrior 2 to Triangle pose is safe because the foot positioning and foundation for the poses are the same. Another example involves using a neutrally rotated standing pose to Crescent Twist because they have the same foundation."
When teaching a balancing pose, it is acceptable to transition from an externally rotated standing pose to a neutrally rotated standing pose as long as the leg and hip in transition are non-weight-bearing. For example, moving from tree pose to warrior 3 is safe, as the standing leg does not change positions. But, moving from Warrior 3 to Half Moon pose, for example, is unsafe, as it puts too much strain on the standing hip and SI joint.


Pro Tips: Avoid transitioning from an externally rotated standing pose to a neutrally rotated standing/balance pose or twist.
Transitioning from Warrior 1 to 2 is another common transition where mistakes are likely to happen. Transitioning from Warrior 1 to Warrior 2 may be taught if the transition is safely instructed with attention to the safety of the front knee and position of the feet. (See NAFC blog post The Way of the Warrior to learn more). Be sure to also check out How to Bend Safely and Effectively by applying gentle transitional poses. Always remember to approach and exit transitions with 'slow and controlled' and avoid 'fast and furious' movements.
This month, help us to make that change. Make yoga for every 'body'. The data is there showing us that yoga is flourishing in America. And, so is the demand for well-qualified instructors. To keep up in a thriving yoga industry, yoga teachers must possess a warm and friendly personality, use clear instruction, and be able to express a certain level of knowledgeable, helpfulness and approachability. Apply these skills with a solid understanding of the science of yoga, and you've got a winning formula for making yoga accessible for all.


Written by: Tammy LeBoss, The FitPro Foodie

---
17 Sep 2017 / NAFC
NAFC NewsBlast - September 2017 | Article 1
Filling Slow Periods in the Trainer's Calendar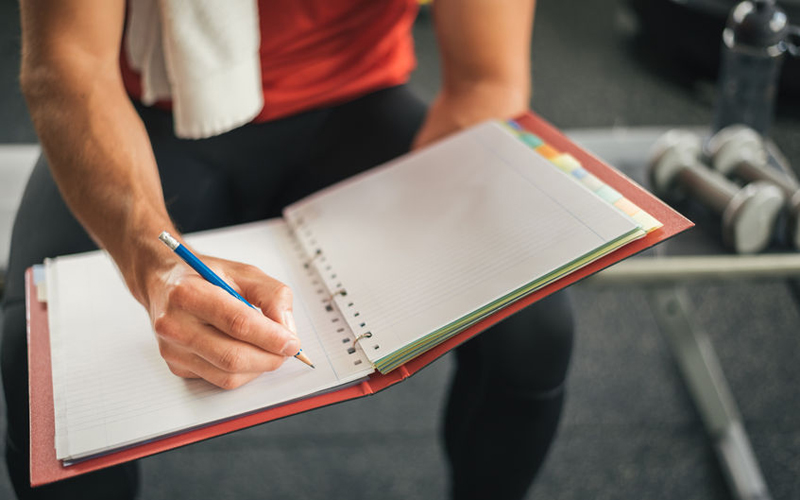 Copyright: emiliozv / 123RF Stock Photo


5 Ideas for Filling Slow Periods in the Personal Trainer's Calendar
With holidays and family get-togethers, it's hard to keep clients committed year round. Things may pick up in the spring as clients work on their "beach body", only to slow again during the summer months. Trying to fill those slow periods on the calendar is a common problem fitness trainers encounter throughout the year. Consider the following 5 creative ways you can fill your downtime, while also growing your business at the same time.


Create an online training system
With all its unpredictability, life has a way of limiting many client's abilities to be consistent. From moving to having kids, the reasons will vary. A great way to keep up with clients that have moved on – and fill slow periods on your calendar – is to create an online training system. Online fitness offers an even more comprehensive service. You can create great workout programs for your clients with meal plans that feature superior information. During slow periods in one-on-one personal training, focus on creating and developing your online fitness courses and building online presence through social media platforms.


Offer specials or discounts
Since the holidays are often a slow period for certified personal trainers, try offering holiday specials. Give the gift of fitness by offering gift certificates to your clients to be redeemed by their friends and family. You can also offer discounts to your clients. For example, you can offer a 25 percent discount for a package of 10, or a free session with a purchase of 10 sessions.


Write blog posts
During slow stretches, you can take advantage of the extra time you have by writing as many blog posts as possible. Blog posts are a great way to build your fitness website's SEO; thus, ensuring that your site shows up in Google more. In addition, you can use your blog as a way to organize all of your research and share health tips. Each article you write has value; they will benefit those who know less than you and wish to learn what you know. In the end, writing your blog posts is not only a productive use of downtime, but it will also attract new clients.


Offer 30-minute sessions
Most fitness trainers schedule 60-minute sessions with their clients and groups. This amount of time allows them to do everything they want to fit in with that particular client that day (warm-up, training, stretching, mobility work, cool down, etc). For the client, the more time they have each session to work towards their goal the better results they will see. However, during holidays and other slow periods, you should consider implementing 30-minute sessions for clients. It isn't uncommon for 60-minute clients to cancel or take a "break" during the holidays. Before they do, offer a 30-minute session that will keep them accountable to their goals, while also allowing more time for their festivities.


Sign up for FHMatch
FHMatch.com is a great tool for personal trainers to grow their client base and save time managing their business. FHMatch gives you and your prospective clients a central place to connect. Creating a profile is free and opens yourself up to thousands of clients looking for the services you offer, in your area. Your profile will also allow you to be seen on Google, Yahoo and Bing for your services. Consumers can look through your profile, assess qualifications, follow, message and book you right from your profile. Save time managing your schedule and start booking clients with a Premium profile. Other features include analytics, ratings, invoicing and 3rd party payments. You can use code NAFC20 to take 20% off a Premium membership.
Don't let slow weeks, months, or holiday seasons worry you. While it can be stressful, slow periods can be used as opportunities to encourage current clients, reach new ones and spend time growing your business.


Written by: FHMatch

---
1
2
3
4
5
6
7