16 Apr 2018 / joe
NAFC NewsBlast - April 2018| Ed 4
The Benefits and Mystery of Protein - Part 2
Written by: Dr. Max MacCloud, DO, ND, PhD, The Health, Fitness & Nutrition Ninja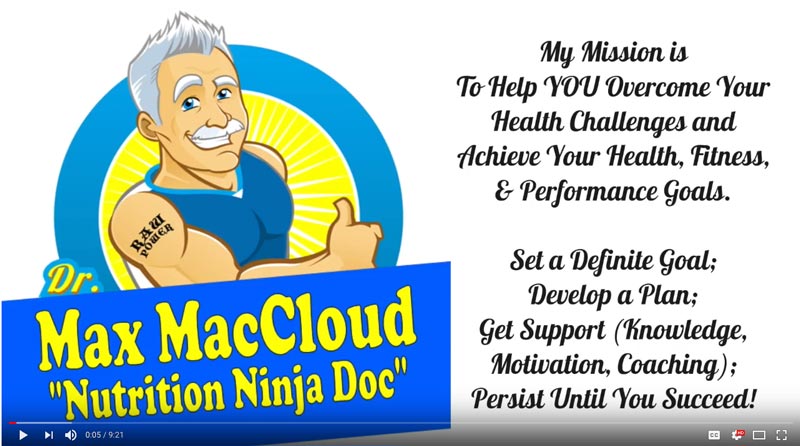 ---
The Benefits and Mystery of Protein - Part 2

There are many benefits of protein, however, there are also some potential problems with that you should be aware of. This video details some of those potential problems such as:
Any protein consumed in excess of what your body needs will be stored as fat. Of course, the overall composition of the diet, including calorie intake, will come into play as well.
Excess protein intake, or protein that is not properly digested, can lead to increased toxin burden on the body.
Improperly digested proteins can also lead to aberrant immunological responses, the formation of food sensitivities, and/or food allergies.
To watch the video on The Benefits and Mystery of Protein Part 2: Video Link

Learn more about this vital nutrient by getting your free copy of The Real Protein Report at: MyBoydSymphony.com Written by: Dr. Max MacCloud, DO, ND, PhD, The Health, Fitness & Nutrition Ninja
---
16 Apr 2018 / joe
Spring is in the Air and Summer is On the Way!
Protect Your Fitness Business

Protect Your Fitness Business
With warm weather here in some states already and coming rapidly in others, it is a good time to review your Spring and Summer plans for your fitness business. Are you offering new classes or are you hosting any special events? Are you planning to offer any outdoor classes or boot camps?
Whether you own a fitness facility or gym or are an individual fitness professional, it is always important to review your insurance coverage and to make sure you are covered for any new programs, services or products. You should reach out and ask your agent if you are covered when you change your offerings or if you host any special events on site or off site. Most outdoor fitness classes can be covered on your current General Liability policy if they are the same classes or activities that your members/clients can currently participate in inside your facility. Special events, such as open houses or family fun day, may be covered on your current general Liability policy at no additional charge but it would depend on the activities being offered at the event. It is very important to ask your agent ahead of time to make sure you are covered since all policies are different!
It is also critical to make sure that you have all of the coverage that you need. For instance, in the current legal environment, all health club, gym owners, and fitness professionals need to pull out their insurance policy and make sure that they have coverage for Sexual Abuse & Molestation.
Sexual Abuse & Molestation coverage protects the health club, gym or fitness professional from claims of sexual abuse by clients, members or guests. This coverage should be included in the General Liability insurance policy for a facility or the professional liability for an individual professional. If you are not sure, ask your insurance agent immediately. Most carriers require that background checks be performed on all staff to qualify for the coverage on a health club or gym policy but the background checks are now easy and affordable. They are a best practice for protecting your clients, as well as, your business.
Another example of coverage that is critical is Professional Liability that includes Nutritional Counseling. A lot of General Liability insurance policies for health clubs and gyms, as well as, fitness professionals actually exclude Nutritional Counseling. Almost all fitness professionals work with their clients providing nutritional counseling to help them achieve their fitness goals, especially as bathing suit season approaches! Additionally, any fitness business recommending nutritional products as part of their nutritional counseling program should make sure their General Liability policy includes Product Liability that does not exclude supplements. Check your policy and follow up with your agent if you have any questions.
Other coverage that is becoming ever more important to fitness facilities and fitness professionals is Cyber Liability. Almost all fitness businesses promote their business via social media and a website. Make sure that you are covered for the use of electronic media under Personal and Advertising Injury on your General Liability.
Cyber Liability coverage is also crucial for protecting your business from unauthorized access to the personal information that you collect. Ask your insurance agent what Cyber Liability protection is available for your fitness business in 2018.
Making this Spring and Summer a success for your fitness business means making sure your business is offering new and exciting offerings but also making sure that you are properly protected by your insurance plan. Ask questions and be proactive about updating your coverage before anything happens!


Written by:Jennifer Urmston Lowe | SportsFitness.com
Jennifer is the National Account Manager for Sports & Fitness Insurance Corporation (SFIC). She has served the fitness industry as a licensed insurance professional, dedicated to helping fitness businesses and professionals for 18 years.
---
16 Apr 2018 / joe
Uplift Yourself in Upward Facing Dog
1 Yoga Pose to Approach with Caution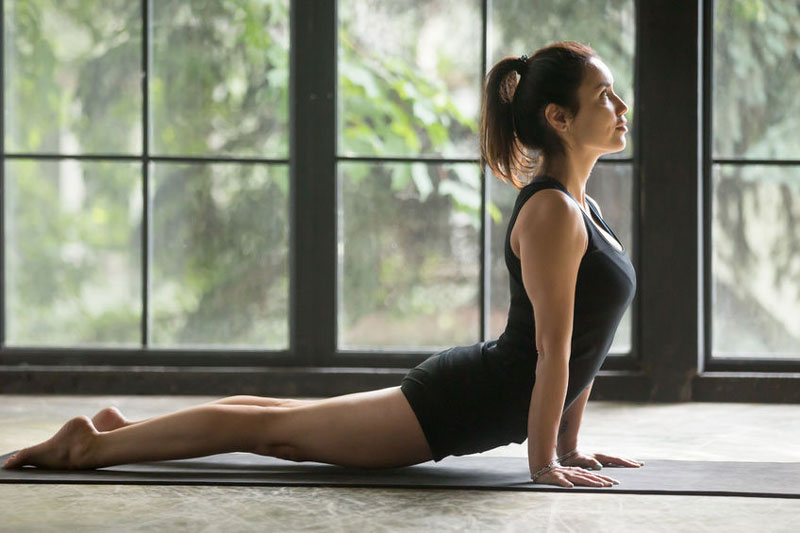 Copyright: fizkes / 123RF Stock Photo


1 Yoga Pose to Approach with Caution
Upward Facing Dog is a backbend that offers many benefits. Doing this consistently can improve posture, aligns the spine, stretches the chest, shoulders, abs and hip flexors. When applied properly, this yoga pose can be physically and mentally uplifting. This pose is a great healthy back exercise for which most students will need clarification. It is not always clear when to 'squeeze this' or to 'let go of that' especially when yoga offers so many areas to focus on. For this move, instructors must cue students to let go of their glutes. The reason for this has to do with allowing the SI joint (sacroiliac joint) to articulate during this movement. This is a very important point that many instructors over-look.
The sacroiliac joint is where the sacrum forms joints with the top of the pelvis. These joints are the main junctions where the weight of the entire upper body transfers down to the legs and serves as an attachment place for many ligaments and tendons. Comprised of four vertebrae that are fused together, the sacrum is important as it supports the entire spine as its 'home' base structure. It has also been referred to by doctors as the 'sacred bone' supported by ligaments, not muscles. It is interesting to know that this joint is intelligently designed to articulate, but it's also supposed to be stable. Learn more about this crucial joint and more in NAFC Yoga200™ Interactive course, and get your students safely and effectively into poses using yoga principles of alignment.


Pro Tip: When explaining any pose, aim for few words and fewer metaphors.
Here's a simple way you can apply 'keeping it simple' using NAFC ANSER™:
A- (Align joint) center of heel in line with 2nd toe
N- (Neutral spine) neutral pelvis
S- (Square hips) Feet hips-width apart
E- (Engage) Contract quadriceps, release glutes
R- (Retract) draw shoulders back and down
Challenge your cuing skills. Try 'blind cuing' by closing your eyes, and using 20 words or less (like the above example) per exercise. Teach your students how to feel their movements, as opposed to thinking about them. Good luck and be sure to let us know how you've succeeded in getting others out of their head into their bodies!
Written by: Tammy LeBoss, The FitPro Foodie
---
1
2
3
4
5
6
7