22 Feb 2017 / NAFC
Wellness Wednesday Recipes - February 2017
Sexy Yet Comfy Gluten Free Pasta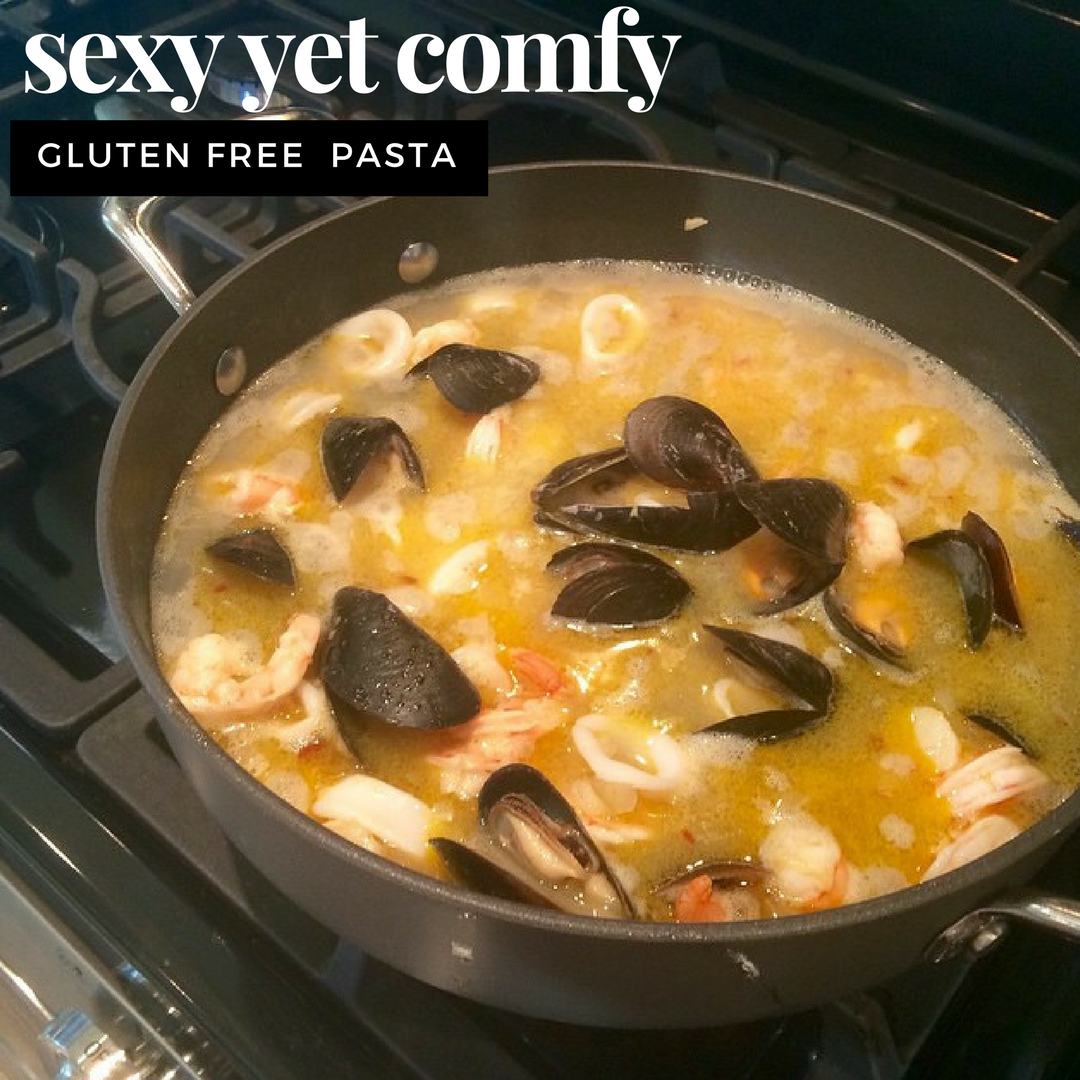 This meal is sophisticated without the fuss.
Give it a try. You'll love it!
What you'll need:

About 1 lb. of mixed seafood- prawns, scallops, mussels or fish of your choice. I recommend Costco's mixed seafood bag for about $30.
Fresh garlic-minced (as much as you like)
Onions or shallots-onions are more available and less expensive
Fresh tomatoes
Chicken or Veggie Stock
Gluten Free Pasta (linguine or tagliatelle style)
Grated parmesan cheese
Dried chili flakes (optional)
Nutrition tip: Try using coconut oil :)
In large pan, sautee garlic and onion in medium/low heat with coconut oil. Cook down for 5-10 minutes until onions have softened and flavors are rendered. Add tomatoes and 2 cups of broth. Place another 2 cups to the side to add in the end. Add fresh-squeezed lemon juice to broth, for added POP!
In a separate pot, cook Gluten Free pasta. While pasta is cooking, add remaining 2 cups broth, pinch of salt and pepper to your taste. Gently fold in cleaned seafood mixture. If you're adding white fish such as cod, careful to add this last to avoid over-cooking. Be sure to reduce heat to low and allow to cook for 2-3 minutes, covered.
Place a pat of butter, fresh cut parsley, parmesan cheese, chili flakes
Recipe by @thefitprofoodie
---
20 Feb 2017 / NAFC
NAFC NewsBlast - February 2017 | Ed 4
1 Training Hack You May Have Overlooked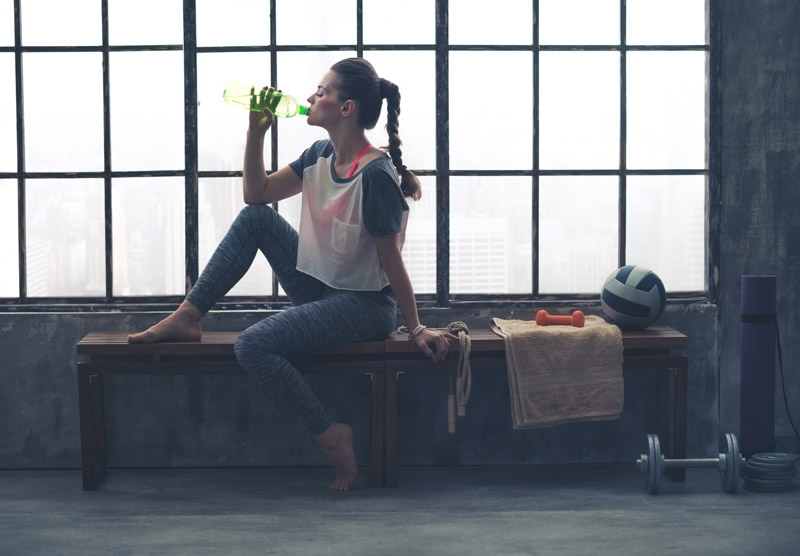 Our ability to lose weight or to gain lean body mass does not happen in the gym
In fact, those hard-earned gains will take place outside the gym, during sleep. Research shows sleep or lack thereof affects recovery, detoxification, metabolism, and our psychological well-being.


But, do you find you're moody and not sleeping?
Our bodies need to properly heal and recover in order to grow. Are you giving your body adequate recovery and healing time? When we're not getting proper sleep, we miss out on optimizing of all of the hard work from our strength-training regimen. If you struggle with getting adequate sleep like millions of Americans, there is one factor you may consider: You may not be fueling the body with adequate carbohydrates. Remember that carbohydrates provide necessary fuel for your muscles and your brain. So removing or limiting them will surely put undue stress on the body and leave the mind ill-prepared for your next workout. Remember that carbs also produce higher levels of serotonin, the body's 'happy hormone,' which is released by the body to promote good mood and better sleep. Serotonin is also a neurotransmitter that gives us the sense of being full after a meal.


While proponents of the low-carb Atkins diet may argue the diet's benefits,
science has proven that without carbohydrates the thyroid glands and thus, our metabolism are negatively impacted. This also increases cortisol levels as well as the likelihood of depression. When avoiding 'bad' carbohydrates, limit or avoid the processed stuff that carries with it a long shelf life. Generally speaking, foods that are stored in boxes with a long shelf life are bad for us. Limiting carbs should not be about dropping body fat nor weight loss. It should be a choice for a healthier lifestyle, and therefore, enjoyed by the body as well as the mind. Remind yourself of the overall end goal: To obtain a balanced diet minus the unbalanced mood swings. For your next workout, rather than pump it up with sports drinks, pump it up with good quality complex carbs such as brown rice, potatoes, yams, and gluten-free oats. Don't beat yourself up for enjoying a serving size of slow carbs at dinnertime, or even bedtime. And remember, for the greatest nutrient absorption combine this with balanced portions of protein and good fats. Enjoy your food, improve your mood and allow both the body and the mind to heal, without the unnecessary guilt.


Pro Tip for Deep Sleep:
Learn to control your nervous system. Turn off your flight-or-flight mechanism (sympathetic nervous system), and turn on your para-sympathetic nervous response. Don't worry, you don't have to be Buddha-like to achieve this. Start by taking 8-10 cycles of full, conscious breaths. Set the right mood. Do this before bedtime and then again upon waking up, and notice the difference.
Lack of sleep can cause hunger, cravings, blood sugar problems, diabetes and thus, weight gain. Learn more about the importance of sleep, performance and recovery in NAFC's Nutrition Coach course. In the meantime, try these 8 sleep hacks according to Dr. Mark Hyman: https://youtu.be/eJzxciAB5gg always continue learning (get your CEC's), and you'll enjoy big gains outside the gym.
---
15 Feb 2017 / NAFC
NAFC NewsBlast - February 2017 | Ed 3
The Anatomy of Hugging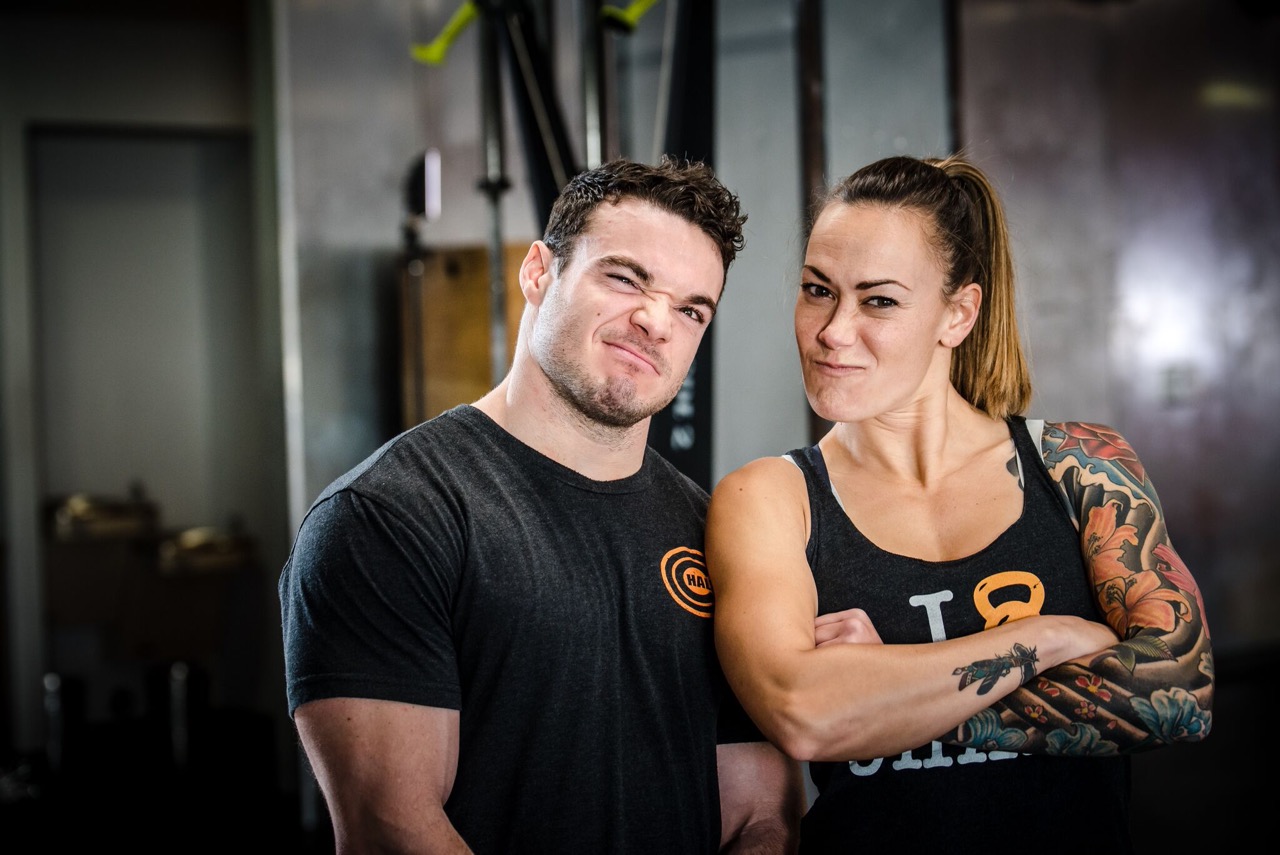 HITT - It - Off With Couple's Training!
Relationships can be tough. Don't you agree? Proper maintenance of the human body, like any well-conditioned relationship involves a fine balance between pushing and pulling.


"But that is the way we are made: we don't reason, where we feel; we just feel." --Mark Twain.
February is here, the month we celebrate our sweetheart. It's time to get your heart in the game. But, what to do when the heart has been distant and remiss? Grab your partner, put on your heart-rate monitor, and uncover the power of couple's training. Applying healthy competition and teamwork during couple's training could re-fuel passion. Moreover, studies show shared goals, accountability and a vested interest in your partner's success provides a healthy bond between lifting/playing partners. Learn how you and your partner can ignite courage from the heart through a mutually supportive, collective collaboration. Invite the spirit of fun and play to meet the sensibility of good form—and you'll have a winning combination.
So, you've got the desire but no motivation yet? Need an incentive to collaborate with a buddy, partner, lover? Heart-driven collaborations come with many benefits. According to psychologists, couples who sweat together really do stay together. Working out together can encourage couples to:


Embrace support.
Share a fitness goal such as training for a 5K, take a 'date run' together, or try something new such as salsa dancing lessons.
Boost performance.
Social psychologists say that the mere presence of someone else present affects our ability to perform. Couples can improve speed, power and endurance when bringing a partner along for a performance boost.
Enjoy sweaty thrills.
The sweaty symptoms of HITT can mirror physical arousal. You know—shortness of breath, sweaty palms, and a racing heart.
Increase testosterone.
Exercise increases testosterone production which boosts self-confidence, prowess and drive.
Increase bonding.
Get in tuned with your partner by mimicking them. Non-verbal mirroring can tell your partner that you're tuned in. Walk or run your partner's pace, mimic fun movements while tossing medicine balls, or match your partner's rhythm in the squat/shoulder press combo, to name a few.
Give it a try! You might find the collective advantage of couple's training could transform a stale and love-less workout. Apply it to believe it.


Understanding Your Internal Rotators: Hugging Made (Too) Easy
Hugging someone we truly care about is easy. Here's a twist you may not have thought of: Hugging uses Internal Rotators. Understanding the Internal Rotators of the shoulders has to do with the fact that they're powerful 'hugging' muscles. Included in this group of mighty muscles are the Pectorals, Latissimus Dorsi, Serratus Anterior, and Biceps. Because these muscles are super mighty, they make the act of hugging someone nearly (too) easy. Also, the act of hugging involves 'pulling' in which requires little effort. You may have noticed that the act of pulling is way easier than the act of pushing. Try it but don't just do it. Feel it. (And don't push your partner please.)


Hugging Boosts Happy Hormones.
Some scientists say that the act of hugging someone raises bonding hormones called oxytocin. Oxytocin is 1 of 3 very important happy hormones, and it doesn't take much to raise your levels. Warning: Side effects of hugging can include a mood boost and an increase in serotonins and other bonding hormones.


Chest Flys: A Hug Gone Wrong?
The Chest Fly exercise is a controversial topic possibly mimicking a hug gone wrong. Common mistakes involve 1. the concentric or the 'hugging in' phase, bringing the weights, cables, or hands to touch, and 2. During the eccentric phrase, arms go dangerously beyond the shoulder joint. The former action disengages the shoulder blades, which causes you to incorrectly lose your hug; the latter action creating hyper-extension. Be sure to learn more on why to never disengage a muscle while under a load. Revisit the 'E' of NAFC ANSER™ for best safety.
A common myth about Flys is that this exercise increases stretch to the chest. If aiming for aesthetic reasons, consider Risk/Benefit™ as this is not physiologically possible. Don't let one bad overload cause a regretful relationship with your shoulders. Have the courage to challenge your ego with the question: Should I be doing this exercise? And, when is it appropriate?
The solution involves applying NAFC ANSER™: Here's the set-up: Using cables, set yourself in a neutral spine and stand in a split squat positon. Square the hips. Incorporate this exercise into a 10-20 minute HITT or into a shoulder stability routine.


Pro Tip: Cue from the ground up. Although the primary mover involves the upper body, look at both feet and hip placements. Understand the effects of the kinetic chain.
Embrace good form.
Once shoulders are set in external rotation, put a slight bend in the elbows but keep the arms stiff, not locked. Upon the start of movement, arms should remain stiff and the same shape from beginning to end range. The key is to secure them as a fixed lever without locking the joint. Once shoulders are set with serratus anterior muscles properly 'wrapped' or 'hugged' to the ribcage, it's important the arms should not change shape. Why? Because it changes a chest exercises into a bicep exercise. In other words, you've re-directed the load.
When it comes to properly executing Chest Flys remember the mighty 'hugging' internal rotators. For that winning relationship, find that subtle sweet balance between pushing (pecs) and pulling (Lats/SA). And when performing, avoid a full 'embrace' preventing the shoulders from rolling forward. Like the difference between a social hug and an intimate one, some hugs are most appropriate when given at arm's length.
---
1
2
3
4
5
6
7