23 May 2018 / joe
NAFC is now in Asia!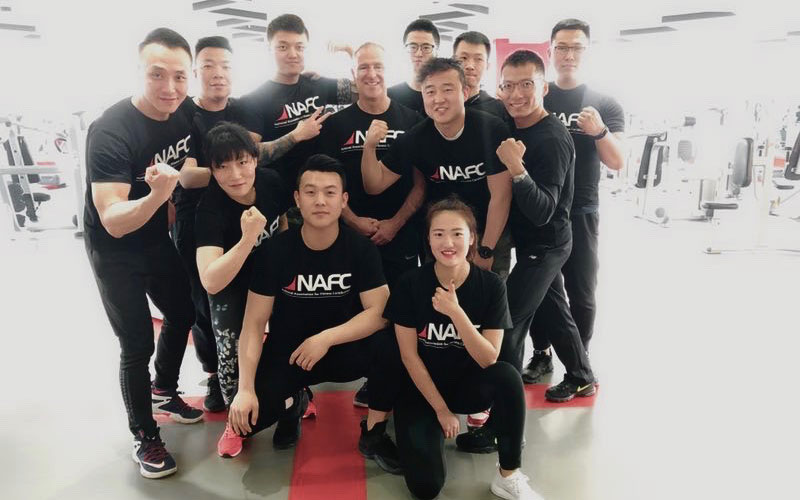 NAFC announces its newest educational partnership with Eco Lifestyle Fitness in Asia.
NAFC, The National Association for Fitness Certification, is pleased to announce its newest educational partnership with Eco Lifestyle Fitness in Asia.
Eco Lifestyle Fitness:
Chooses NAFC to expand NAFC's education and certifications worldwide to build leaders in the health and fitness industry.
Has been awarded exclusive representation in Asia, and this partnership will continue to broaden NAFC's global efforts, in providing outstanding health and fitness career training.
Is an education, training and certification organization dedicated to developing world-class fitness professionals in Asia. Through this partnership NAFC and Eco Lifestyle Fitness, will be able to raise awareness among fitness enthusiasts throughout Asia about the benefits of a healthy lifestyle that focuses on safe and effective fitness education.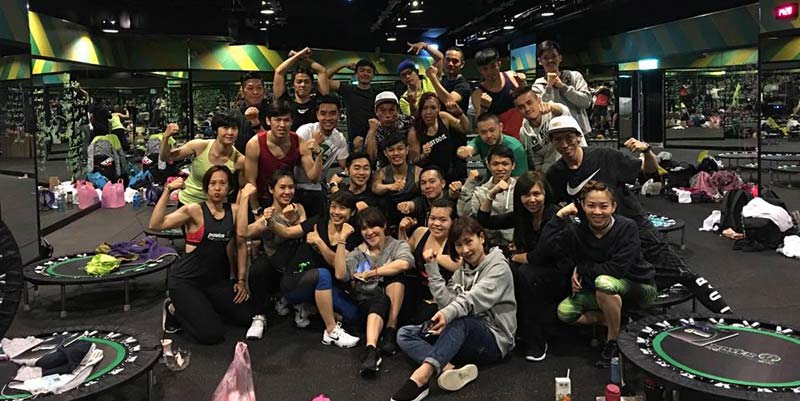 As an exclusive licensed NAFC Education Provider
Eco Lifestyle Fitness will be conducting NAFC certification programs throughout China, Singapore, Taiwan, and Indonesia, allowing students to experience hands-on practical education, elevated fitness and wellness education that NAFC is recognized for.


NAFC is recognized both nationally and internationally

as an accredited certifying body by IACET/ANSI; a credential recognized by most colleges and universities. NAFC holds a true education accreditation from an accrediting commission that has evaluated learning outcomes, content and instructional methods, internal assessment of learning outcomes, program evaluation, learning environment and support systems.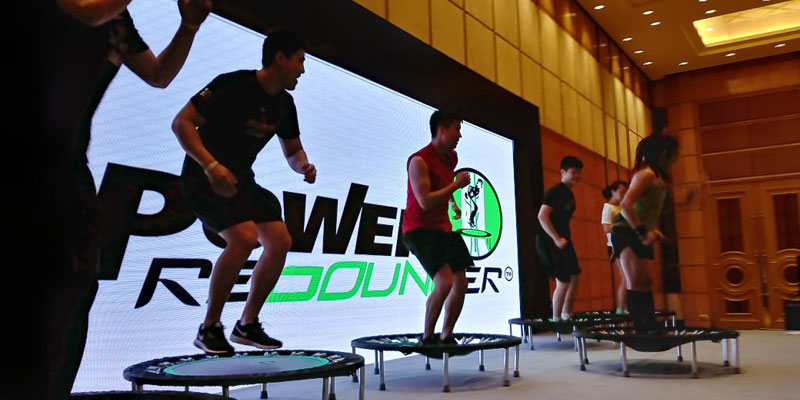 NAFC has also received approval

from the HECC (Higher Education Coordinating Commission), and is recognized as a licensed professional career school. NAFC is considered a long-distance learning organization (Post-Secondary school). NAFC is one of the only fitness and wellness certifying bodies to achieve this level of accreditation.
Michael LeBoss, Executive Director of National Association for Fitness Certification commented, "It is very exciting to partner with an organization that has so much respect in Asia, especially one that hold much of the same ideals as we do here. This expansion further validates the success of our learning platform, and the expectations for both club owners and fitness professionals, that our industry is requiring a higher level of learning."


About Eco Lifestyle Fitness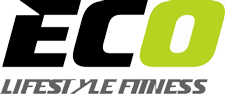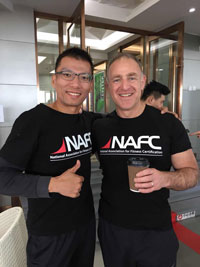 Eco Lifestyle Fitness' company:
vision is to be the leading fitness solutions provider in Asia by introducing the latest fitness concepts, innovations and educations with quality products to all fitness enthusiasts, Personal Trainer, fitness centers, athletes, sports coaches, physiotherapist or military.
has a strong network throughout Asia and on-going collaborations with international sports brands, major fitness club chains, universities, hospitals, and government bodies.
associations with leading regional and international master trainers enable Eco Lifestyle Fitness to provide cutting-edge professional fitness educational, workshops and certifications throughout Asia.
The view the company's websites: Website Link
If you'd like futher information on Eco Lifestyle Fitness, please contact:

Hai Young Tan: Haiyoung.tan@ecolifestyle.com.sg
Samantha Lau: Samantha@ecolifestylechina.com.cn
Gary Yin: Gary@ecolifestyle.com.cn


---
22 May 2018 / joe
5 Things to Know About Breast Cancer and Exercise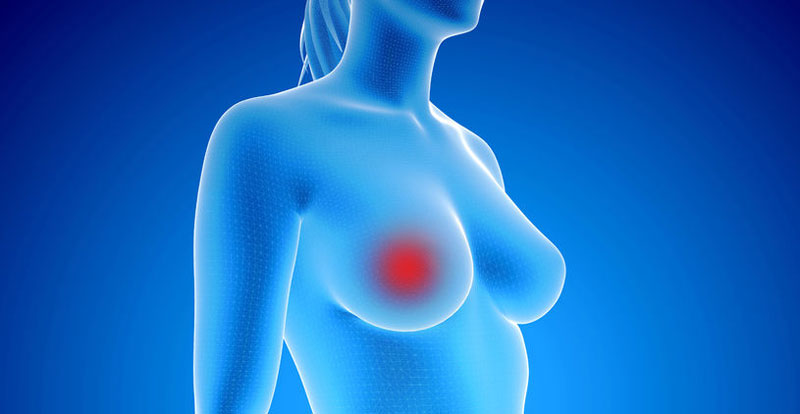 Copyright: tagota/ 123RF Stock Photo


5 Things to Know About Breast Cancer and Exercise
2016 showed 246,660 new cases of invasive breast cancer
In 2016, there are expected to be 246,660 new cases of invasive breast cancer and 61,000 new cases of ductal breast carcinoma in situ (DCIS). More than 2.8 million individuals have survived breast cancer. Breast Cancer is the most common cancer in women other than skin cancer.
Due to the ramifications of treatment, exercise is a modality that can be used to facilitate recovery, return to function, and ongoing prevention. Numerous studies have demonstrated that exercise can improve quality of life, reduce side effects of treatment, and improve strength and endurance. However, it is essential that health-fitness professionals understand the various treatments that survivors undergo to provide safe and effective exercise programs. It is important to understand where in the recovery continuum the fitness professional can start with exercise programming minimizing risk of potential exercise side effects and complications.


5 things to know about exercise for clients with breast cancer

Following are 5 things to know about exercise for clients with breast cancer. It is important to understand how to safely and effectively work with the client through recovery, through treatment (chemotherapy and radiation), and then into the prevention and survival phase. Specialized continuing education will qualify you to work with this growing group of clients who can greatly benefit from the care and expertise of a trained exercise professional.
There are two types of local treatments for breast cancer: surgery and radiation. Surgery can be radical (involving breast tissue, and surrounding nerves and muscles) or relatively non-invasive (such as lumpectomy), but typically involves the lymphatic system with removal of lymph nodes. Knowledge of treatment is important for exercise for recovery.
Systemic treatments include chemotherapy and hormonal treatments (typically via medication) which affect all systems in the body, not just the surrounding tissue. Exercise can help with the side effects of systemic treatment, but must be adjusted or suspended for certain signs and symptoms which may require referral back to the health care provider.
One of the primary goals for breast cancer recovery should be to restore range of motion to the chest and shoulder including flexion, abduction, and internal/external rotation. The muscles most affected are the pectoralis major, serratus anterior, and the rotator cuff. Typically a client will work with a therapist initially to re-establish range of motion, and then can be referred to a fitness professional who will work with the client to retain range of motion and improve strength.
If your client has lymphedema or is at risk for lymphedema, research indicates that order of exercises is important. Use a proximal to distal exercise sequence designed to encourage lymphatic flow in alternative pathways. Muscles are contracted in the abdomen, chest, and shoulders and then to the arm to reduce fluid in the arm.
It is important to have physician's clearance before starting an exercise program with someone who is recovering from or has a history of breast cancer. In recovery, it is good to make contact with the therapist that is on the health care team to work together for the client in the continuum of care.
---
Fitness Learning Systems (an IACET accredited continuing education provider) offers a Breast Cancer Recovery and Prevention Specialist Certificate Program for 12 hours of specialized continuing education. Expand your knowledge and specialize in order to expand your expertise and income.
Link to Breast Cancer Recovery and Prevention Specialist Certificate Program
---
21 May 2018 / joe
NAFC NewsBlast - May 2018| Ed 2
The Benefits and Mystery of Protein - Part 3
Written by: Dr. Max MacCloud, DO, ND, PhD, The Health, Fitness & Nutrition Ninja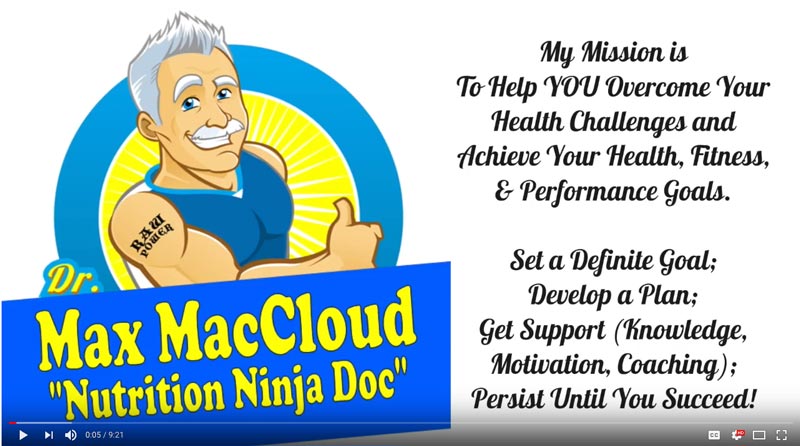 ---
The Benefits and Mystery of Protein - Part 3

This is Part 3 in the series about The Mysteries & Benefits of Protein.
This video focuses on 3 more key functions of protein in the body.
How proteins are used to make Hormones, thereby playing a major role in the Endocrine system.

The role of proteins in the Nervous system as Neurotransmitters.

The roles of protein in the Immune system.
Proteins are one of the macronutrients consumed in food. The body also has the ability to make most proteins and amino acids, however, the essential amino acids are an exception. They must be provided by the diet regularly.
Learn how important protein is to so many vital functions. Many people just think of protein in terms of its muscle building and tissue repair properties but there's SO MUCH more to it.
Be sure to subscribe to the channel for future updates.
To watch the video on The Benefits and Mystery of Protein Part 3: Video Link

Learn more about this vital nutrient by getting your free copy of The Real Protein Report at: MyBoydSymphony.com Written by: Dr. Max MacCloud, DO, ND, PhD, The Health, Fitness & Nutrition Ninja
---
begin
...
prev
1
2
3
4
5
6
7
8
9