Wellness Wednesday Recipes - May 2017 | Ed 1
7 Things You'll Want to Know About Chia Seeds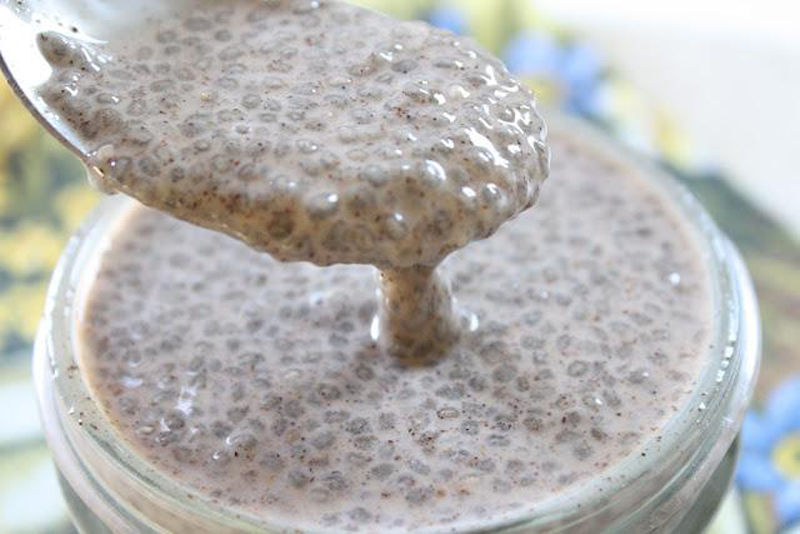 Chia Seed Pudding Recipe
Are you like so many others who are on-the-go and looking for an easy breakfast recipe? Why not consume foods that could help combat inflammation and prevent cancer? We've got quick and easy recipe solution for your active lifestyle, using the power of chia seeds.
But first, let's learn more about this powerful superfood. Did you know that chia seed is rich in omega-3 and omega-6 fatty acids which may help lower the risk of heart disease as well as balance thyroid hormones? They are black in color and have a mild, nutty flavor. You'll want to learn more about the many benefits of eating chia seeds which include:


Chia seeds may also play a role in breast cancer prevention. Research has shown that chia seeds have a stabilizing effect on insulin resistance, helping in the prevention of Type 2 diabetes.
The essential fatty acids or EFAs, in chia seeds may play a role in protecting the human brain and heart.
It's believed that fatty acids can help improve the function of the thyroid gland, affecting our metabolism.
Research on chia seed has found its oil may reduce the replication of cancer cells. Chia seeds contain lignans which are believed to help reduce the risk of hormone-related cancers like breast cancer, prostate cancer, endometrial cancer, thyroid cancer, and ovarian cancer.
Chia is an ancient superfood that is very similar to flax but without the possible estrogenic effects. It is a just as good source of EFAs, so it can also do wonders for your skin and health.
Chia seeds contain 2 times the protein of any other seed or grain, 5 times the calcium of milk, 2 times the amount of potassium as bananas, and 3 times more iron than spinach!
Chia seeds can be eaten raw, added to yogurt, oatmeal, salads and smoothies. They can also be eaten cooked, added to baked goods like bread and muffins.
Chia seed pudding is a simple and delicious way to easily get the benefits of chia seeds. It takes minutes to make and contains enough protein and nutrients to be a quick, on-the-go breakfast, snack or healthy dessert alternative.
Top with raw nuts, fresh fruit, pumpkin or hemp seeds, bee pollen, or even chocolate shavings for breakfast or a delicious low-sugar dessert. This recipe takes 5 minutes of prep time and yields 4 servings.


Essential fatty acids (EFA's) in chia seeds may play a role in protecting the human brain and heart.
Ingredients, go organic when possible:
2 cups coconut or almond milk
1/2 cup chia seeds
1/2 teaspoon alcohol-free vanilla extract
1/4 cup or less maple syrup (or sub with honey, stevia or coconut sugar)
Optional: 1/4 tsp. cinnamon powder
Optional: ¼ tsp. cardamom
Instructions:

For a blended, smooth version: Place all ingredients in blender and blend on high for 1-2 minutes until completely smooth.
For whole chia seed version: Blend all ingredients except chia seeds in a blender until smooth (including any added flavors, fruits or chocolate). Whisk in chia seeds.
Pour mixture into a jar or glass container, cover and place in the refrigerator for 20 minutes, or overnight to let gel. Leave in the fridge for as long as you want. The pudding will get thicker as time goes by. Make this at night to have ready as a fast breakfast the next day, or enjoy as a snack in between meals or workouts. Choose the right fat for fuel. Ditch the ice cream, and pre-make a healthier substitute in the morning to be enjoyed as a cooling dessert at night.


Recipe by: Tammy@thefitprofoodie.com
---