NAFC NewsBlast - Novemeber 2017 | Ed 2
The Top 10 Exercises to Avoid | Why Demand for Yoga Instructors & Trainers?
Written by: Tammy LeBoss, The FitPro Foodie
Contributing Writer: Logan Cahoon
Sources: New York Times, Stuart McGill, NAFC Mat and Reformer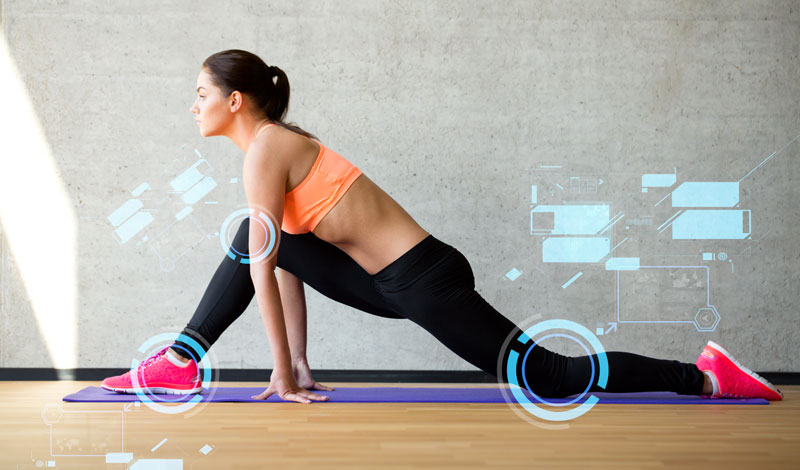 YOU ARE WANTED BY THE NAFC!
Do you want to make a difference in the fitness industry? According to a New York Times article published in 2012, a growing body of medical evidence says that for many people, commonly taught yoga poses are inherently risky. Reports of yoga injuries appeared decades ago, published in some of the world's most respected journals, including The Journal of the American Medical Association. The problems ranged from relatively mild injuries to permanent disabilities. Wonder why?
Perhaps this is due to many sitting for long periods, hips in a flexed state and then rushing off to the gym or yoga studio. Moving too quickly into squats (more hip flexion), and contorting, bending and twisting too quickly in yoga poses which may not be appropriate for many. Many are unaware that holding postures for long periods, excessive extension of the neck, and hyperflexion of the neck, can create further issues.
In addition, yoga teachers are reporting how yoga can heal, yet they also report how yoga can hurt. In 2009, a study at Columbia University's College of Physicians and Surgeons published a worldwide survey of yoga teachers, therapists and doctors revealed that the largest number of injuries centered on the lower back. This study, amongst others, has pointed to a decided shift in the perception of how risky yoga poses may be.
B.K.S. Iyengar, considered to be one of the foremost yoga teachers in the world emphasized that in Cobra pose, the head should arch "as far back as possible". Although the idea involves stimulating organ functioning and thus, well-intended, for even advanced practitioners, this motion is a recipe for injury and pain.


Bureau of Labor Statistics estimates that jobs in personal training and fitness instruction will increase by 24% between 2010 and 2020.
Fitness instructors must develop critical-thinking skills, and always consider the Risk/Benefit™ factors for each and every exercise they recommend. The following are 10 exercises to avoid, or to approach with extreme caution:
Headstand, Plow Pose and Short Spine (in Pilates)-may stress the cervical spine.
Wheel and other deep backbends-know how to offer modifications.
Extreme twists- learn best ways to twist and know when to apply neutralizing exercises.
Pilate 100's- Pilates was popularized by conditioned dancers and athletes. Performing the 100's may not be appropriate for your clients. Create modifications such as performing the 100's while standing, or learn how to use props as support.
Prone back extensions such as Cobra, Locust, Wheel and Full Swan (in Pilates)-these exercises are potentially dangerous if bending incorrectly from the lumbar spine.
Handstand-challenges shoulder stability within a shallow, vulnerable joint.
100 Crunch Challenges- too much flexion may cause bulging discs. (Stuart McGill)
Chaturanga or Triceps Dips- puts a heavy load on rotation cuffs, and thus a high risk of shoulder injury.
Shoulder Shrugs -harmful to the shoulder joint and should be avoided.
Seated and Preacher Biceps Curls-Pulls on the head of the humerus.
The fitness industry needs more qualified instructors.
The demand for Personal trainers, yoga and Pilates continue to grow. The United States Department of Labor's Bureau of Labor Statistics estimates that jobs in personal training and fitness instruction will increase by 24% between 2010 and 2020. This is faster than the average 14% expansion for all occupations. In CNN Money reports, The Best 100 Jobs in America included Personal Training at #18 in 2012, while Yoga and Pilates Instructors are #10 in 2015. Personal training has seen many changes over the years so we know it is growing. To stay in the game, trainers must take a strong look at where our industry is heading. Experts believe that education/certification, technology, variability in training formats, and career stability should take precedence if to succeed in a rapidly-growing industry.


Don't get left behind. Keep learning!
Written by: Tammy LeBoss, The FitPro Foodie Contributing Writer: Logan Cahoon
---