10 Foods You Should Eat Before Any Workout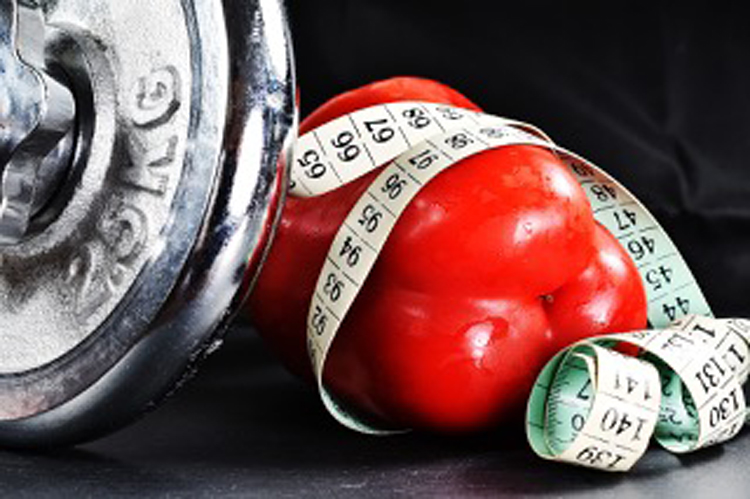 Image Source: Pixabay


It's no secret that what you eat is as important for reaching fitness goals as the exercises you perform. In fact, recent opinions have tipped the scales in its favor quite drastically. But eating right isn't useful just for weight loss. It is also an essential aspect in energizing your workouts so that you gain muscle and reach peak performance.
Bodybuilders are notorious for keeping strict diets that seem uncommon at first glance. But the importance of food doesn't stop with them. If you're a fan of indoor cycling, you will want to know what to eat before spin class in the morning. Similarly, if you enjoy jogging or swimming, it's important to know how to nourish your body properly before you head out the door.


What to Eat

Carbohydrates, protein, and fat are the holy trinity of pre-workout nutrients. When you engage in physical activities, your muscles use the glucose derived from carbs as fuel. This is efficient for more short-term exercises. If you are looking for long-term energy, then fat is your best bet. Finally, protein promotes proper anabolic response and recovery.
These aspects are all essential for reaching fitness goals. For this reason, your meals and snacks need to be rich such contents. Fortunately, there are plenty of ingredients to choose from to serve this purpose. Here are the ten foods you can eat before workouts to reap the full benefits of all the aforementioned nutrients.


Eggs When it comes to pre-workout foods, nothing beats the popularity of eggs. This is due to their high protein content that helps build muscle. Don't worry, you won't have to chug down a glass full of raw ones like Rocky Balboa. An omelet or a hardboiled egg consumed a few hours before your session will suffice.
Nuts If you want a bit more diversity, nuts are another great source of protein that boosts the results of your physical activity. There are plenty of varieties to choose from too, so you'll surely find something to suit your tastes. Walnuts, cashews, macadamia, and Brazil nuts are all common assortments that you can find at your local supermarket.
Chicken If you are planning a full meal ahead of time, consider cooking slender cuts of meat. Chicken breast is full of lean protein that is best consumed three hours before your exercise session. Broil some chicken breast, and garnish it with steamed mixed vegetables for added nutrition and delight.
Greek Yogurt When it comes to essential nutrients, Greek yogurt is the best of both worlds. Not only is it a delicious supply of protein that combines well with a variety of fruit and grains, but it also contains plenty of carbs to energize you through any activity. For the full effect, add in some sugary and calorie-rich pieces of dried fruit, such as apricot, pineapples, or cranberries.
Sweet Potatoes When you engage in an intensive bout of physical activity, you want to fuel the body with quality energy that is released slowly and coherently. Complex carbohydrates are the way to achieve that. Sweet potatoes are one of the most reliable sources for this, so try to eat one baked and lightly seasoned three hours prior.
Brown Rice Brown rice is another recommended pre-workout food because, just like sweet potatoes, it energizes you with the help of complex carbohydrates. Add a serving to your chicken and veggie meal for diversity and a vitality boost.
Wholegrain Bread If sweet potatoes or brown rice aren't your speed, you can also try wholegrain bread. This complex carb supply can be easily added to any meal. Toast it lightly and top it off with some peanut butter and banana slices for a quick, pre-workout snack.
Bananas Fruits are another viable option for pre-workout snacks. And out of all of them, bananas are the number one choice. Not only do they fuel the body with natural sugars and simple carbs, but they are also an excellent source of potassium. Eat one half an hour before you begin so that the nutrients have time to act.
Apples Speaking of nature's sugary treats, apple wedges make for a great snack. You can eat it shortly before your usual routine, and it is rather versatile and tasty. Not only will their fructose content keep you on your toes, but they are also a valuable supply of vitamins that promote good health and overall efficient bodily function.
Fruit Smoothies As previously mentioned, fruits make great companions to your pre-workout meals or snacks. If you want to incorporate a wide array of flavors, try a smoothie. Mix in berries, mango, pineapple, oranges, apples, and whatever else you might crave. Throw in a spoonful of peanut butter for additional calories and protein.
Conclusion

Whatever your culinary tastes might be, remember that carbohydrates, protein, and fat are essential for optimizing performance and building muscle. By combining ingredients that contain them, you will quickly set out on the path towards success. Just remember to be savvy about your choices, and always time the meals just right.
---