NAFC NewsBlast - August 2017 | Ed 2
The Best Way to Safely Transition in Yoga
Written by: Tammy LeBoss, The FitPro Foodie
Sources: NAFC Yoga200™ Interactive Manual, The New York Times, and Yoga Alliance.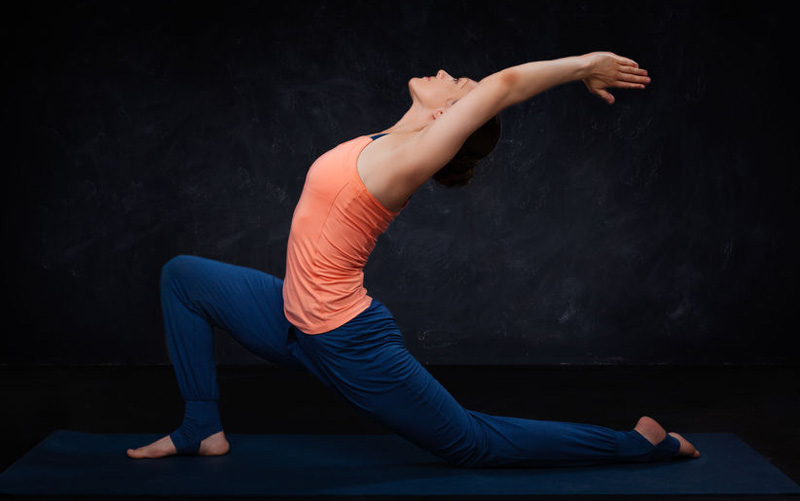 Copyright: dimol / 123RF Stock Photo


Avoid This Common Mistake
Did you know that September is National Yoga Month? Help us to celebrate this event by spreading the word about NAFC Yoga200™'s mission: Make yoga accessible for all. One way to do this involves removing the frills and bringing people back to what's really the science of yoga. 
The ancient practice of yoga has been misunderstood and misinterpreted by many. The practice of yoga has grown rapidly in the United States and popularity is growing exponentially. A recent study conducted in 2016 by Ipsos Public Affairs on behalf of Yoga Journal, reports an estimated 36.7 million Americans are participating in yoga. This number is a dramatic increase from 20.4 million in 2012. While some 'gurus' have touted its wide-ranging benefits, other teachers and health professionals have raised more interesting questions. These questions have to do with increased reports of injury, nerve damage and even stroke. Wonder why? You may learn more in this New York Times article, published in 2012: Article Link
To continue the conversation, we want to highlight the safety and efficacy of yoga. This month, look for more on how to build on safe transitions, the best ways to twist safely, and as a bonus-a quick list of yoga poses to approach with extreme caution when dealing with the general population.


According to NAFC Yoga200™
"Transitions are one of the most common places for injuries to occur, and as such these should be mindfully crafted throughout the full flow of the class. Pose transitions should almost always be taught within the same category of poses with a few exceptions. For example, a transition from Warrior 2 to Triangle pose is safe because the foot positioning and foundation for the poses are the same. Another example involves using a neutrally rotated standing pose to Crescent Twist because they have the same foundation."
When teaching a balancing pose, it is acceptable to transition from an externally rotated standing pose to a neutrally rotated standing pose as long as the leg and hip in transition are non-weight-bearing. For example, moving from tree pose to warrior 3 is safe, as the standing leg does not change positions. But, moving from Warrior 3 to Half Moon pose, for example, is unsafe, as it puts too much strain on the standing hip and SI joint.


Pro Tips: Avoid transitioning from an externally rotated standing pose to a neutrally rotated standing/balance pose or twist.
Transitioning from Warrior 1 to 2 is another common transition where mistakes are likely to happen. Transitioning from Warrior 1 to Warrior 2 may be taught if the transition is safely instructed with attention to the safety of the front knee and position of the feet. (See NAFC blog post The Way of the Warrior to learn more). Be sure to also check out How to Bend Safely and Effectively by applying gentle transitional poses. Always remember to approach and exit transitions with 'slow and controlled' and avoid 'fast and furious' movements.
This month, help us to make that change. Make yoga for every 'body'. The data is there showing us that yoga is flourishing in America. And, so is the demand for well-qualified instructors. To keep up in a thriving yoga industry, yoga teachers must possess a warm and friendly personality, use clear instruction, and be able to express a certain level of knowledgeable, helpfulness and approachability. Apply these skills with a solid understanding of the science of yoga, and you've got a winning formula for making yoga accessible for all.


Written by: Tammy LeBoss, The FitPro Foodie

---