28 Mar 2018 / joe
How Trainers Touch Lives

3 Transformative Tips on Assisting | 1 Empowering Pro Tip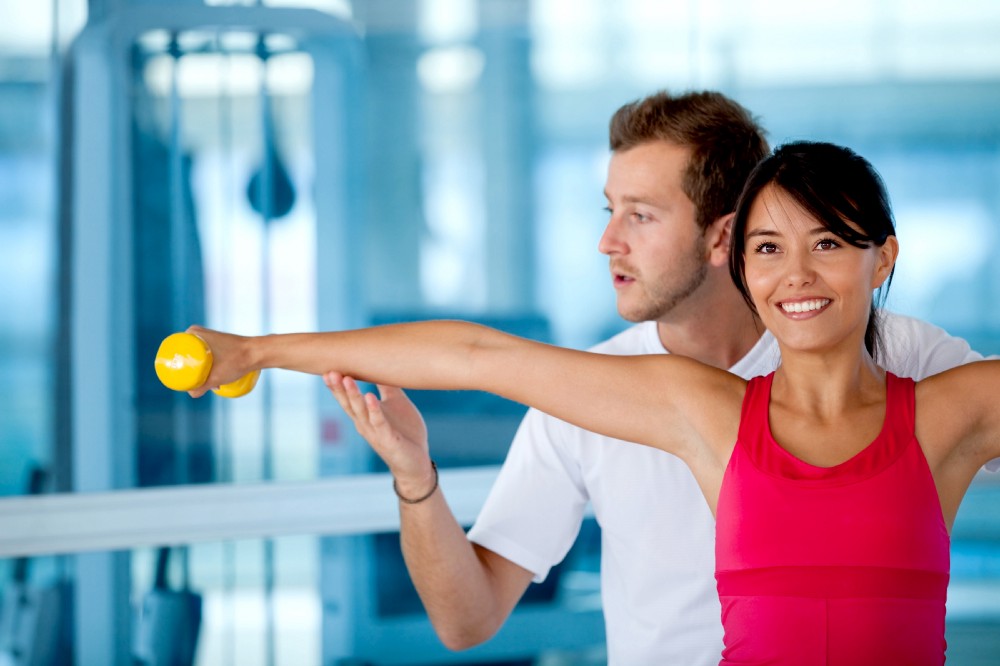 It's a touchy subject when it comes to touching other people.

As fitness professionals, we're in the business of empowering others through human connection.  As personal trainers and coaches, we get to use assists to help students maximize their workouts. Why assist? Every assist, whether verbal, visual, tactile or proprioceptive—is a form of communication that can speak a world of information. This is true whether in a one-on-one or a group class setting. But if done poorly and the proper signals are not getting across, this can be damaging to the trainer-client relationship.
For trainers new and experienced, offering an assist during a workout can be an invaluable experience. It can be a great opportunity to learn more about the body and its strengths and limitations, while also encouraging proper alignment. Remember that before making a decision to actually touch a client, you must first get comfortable with the act of touching others. If you are not, they will feel this, which could become an awkward experience.


A simple touch can ignite courage from within.
The right assist can truly help the student to fully work toward their greatest potential. Whether this takes place in group or a private training session, a subtle touch or cue could make the biggest difference. A small shift can ignite courage that did not exist before.


Pro Tip:
It is not the trainer's job to 'fix' the student. Rather, it's better to give them the guidance that may help the individual to feel, to fully experience each movement. By behaving as a facilitator in this way, we encourage them to take responsibility for their actions; the client gets to take credit for their work— not pass the responsibility to the trainer. This empowers the client or student.


When is it appropriate to touch?
When is it appropriate to touch? Every student will respond differently to being touched. Although some students will respond well to a gentle assist, others may view it as an invasion of personal space. Some shouldn't be touched at all, and in time those students will let you know who they are. Beginners, in particular, must not be harped on about 'proper form' as the pressure to 'perform' could be too much. Trainers need to develop a keen eye, and learn what each client's specific needs are. The type of assistance needed could also vary day to day. Here are 3 ways to tune-in to proper touch:


Listen to the student's needs prior to making the decision to touch. When in doubt on when it's appropriate, it's always a good idea to ask for permission. This will apply when the relationship is between a male to a female, particularly when the trainer is the male. Remember that a spirit of playfulness can be fun, but if in doubt refrain from making or inviting any comments that may later prove to be offensive.
When assisting, notice the difference between the use of fingertips for support, compared to the use of a full hand that could be interpreted as intrusive. Remember, assists should always be with respect, compassion and specific to the individual. Using fingertips for tactile assists rather than the full hand is less invasive and yet serves as effective neuromuscular feedback. Try this when assisting a client who's doing a pull-up; many clients will struggle to draw their shoulder blades down towards the waist without poking the ribs out. By placing the fingertips at the tips of the shoulder blades, applying gentle yet firm upward pressure, can truly transform a pull-up!
When touching or assisting anyone, always be solid in your own body and in your own intentions. Fine-tune your assists and make it a fun, creative process to cultivate over time. Use your special touch as an opportunity for teaching others about connection with their bodies.
Applying the right touch ameliorates connection and support. This builds trust. When trust grows, so does client retention. And moreover, human connection. If you truly want to transform lives and make a difference, use the power of your touch; and know that you can never go wrong when acting from a place of service. 


---
21 Jul 2016 / NAFC
NAFC Newsletter
The Problem With Giving Up Sugar For Good!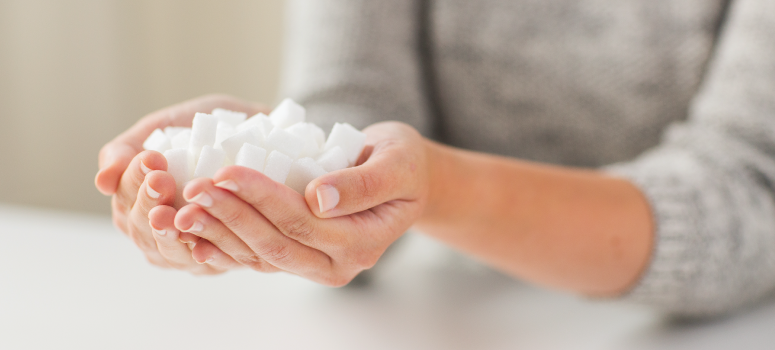 The obesity epidemic is on the rise! Is sugar part of the problem?
According to the CDC, over 75 million Americans have metabolic syndrome.

An expanding waistline. This is the first symptom doctors are told to look for in diagnosing metabolic syndrome. This means that if you're overweight, there's a good chance you have metabolic syndrome. For those who have heart attacks, metabolic syndrome will very likely be the reason.
Some holistic health coaches and nutritionists say, Americans should give up sugar. The problem with this type of 'all-or-nothing' mindset is that it's likely to encourage even more cravings, thereby creating an endless cycle of failure. Let go of this mindset. Instead, consider swapping this (out) for that.
For example, simple swaps include replacing:
coffee for green tea
beer for kombucha or club soda
a cocktail for a 'mocktail'- try mineral water lightly sweetened with stevia and lemon
regular chocolate with high quality dark chocolate, carob or cocao
ice cream for creamy almond, hemp or cashew milk with blueberries as a healthy dessert option.
To reduce cravings, also consider adding L-glutamine supplements and spirulina to your eating plan. Replace the idea of 'dieting' with 'lifestyle change'. Fueling the body with high anti-oxidant power help the body naturally feel nourished. By giving the body what it needs, cravings for junk food and sugar can be lessened.
20 Jul 2016 / NAFC
NAFC Newsletter
The 'War of Art'. Be Like Bruce!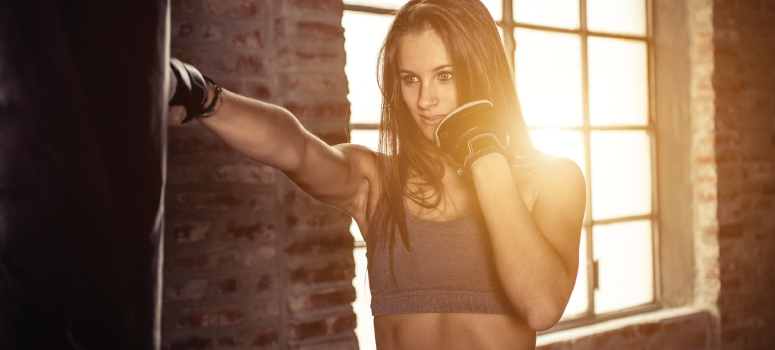 Draw your focus inward, and find your center...
Where your highest potential comes into alignment to meet your greatest challenges

Want to pack a punch to your workouts? Strengthen your flow. As you flow into summertime, learn to find a sweet balance between effort and ease.
Flow can be described as a heightened state of body awareness. Flow can be easily accessed when we're experiencing:
an acute calm state of being (even in amidst stress)
or even a state of euphoria.
In most situations, flow describes a continuous movement or placement of energy. When an athlete is "in the zone", for example, their movements flow with ease. And it might seem that all of their training is working in their favor because they are extraordinarily focused and on top of their game.
Be like Bruce. Draw your focus inward, and find your center. With acute focus yet with ease through the eyes and visage, pack your one-inch punch. Be you... but be like Bruce.
This 'warrior flow' can also be described as when our highest potential comes into alignment to meet our greatest challenges. Today, practice your flow. Follow your breath. Feel effortless calm wash over you. Develop your unique alignment.
Be like Bruce. Apply this war of art(form). How? Develop conscious movement using NAFC ANSER™.
Do it NOW. Bruce would approve...
1
2